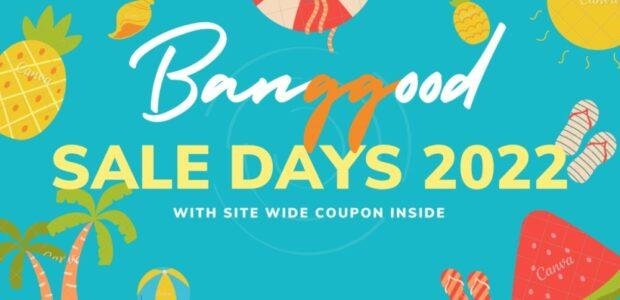 This Article Help You Catch All Banggood Sale Dates in 2022!
Large online shopping sites usually use shopping festivals to promote products, and Banggood is no exception.
According to the experience of previous years, Banggood usually has seasonal sales, holiday sales, category sales, as well as classic Black Friday, Double 11, Cyber Monday, and other sale dates, and some of these shopping festival discounts can be as high as 70%!
If you make good use of this Banggood promotional calendar and buy as much as possible on the Sale Date, it will save you thousands of dollars over the course of a year.
If you are worried about forgetting or missing any Banggood Sale Date, remember to bookmark our website, subscribe to our mailbox, or follow our Twitter and Facebook group to get the latest Banggood promotion information.
Table of Contents
Latest Free Banggood Coupon Codes & Deals
First of all, we provide you with a list of free Banggood coupons that may be just what you need now:
Remember to search for a coupon here before every shopping on Banggood (all coupons are valid in real-time, but may not be applicable to some warehouses and categories).
Banggood Sale Dates List 2022
Next, let us check out the full list of Banggood Sale Dates for 2022:
(Note! Banggood officials usually adjust the Sale Date date, so this list will be continuously updated)
January
January 1st to 8th – BANGGOOD NEW YEAR'S DAY
January 25th to 31st – AUSTRALIA DAY (All Categories Sale on AU Warehouse. Learn more from the video below)
January 26th to February 14th – CHINESE NEW YEAR SLAE (CNY SALE)
February
February 20th to 22nd VALENTINE DAY
March
April
April 26th to 28th – SUPER BRAND FESTIVAL
May
May 2nd to 9th – MOTHER'S DAY SALE
May 16th to 17th – SUPER FLASH DAY (HOT SALE)
June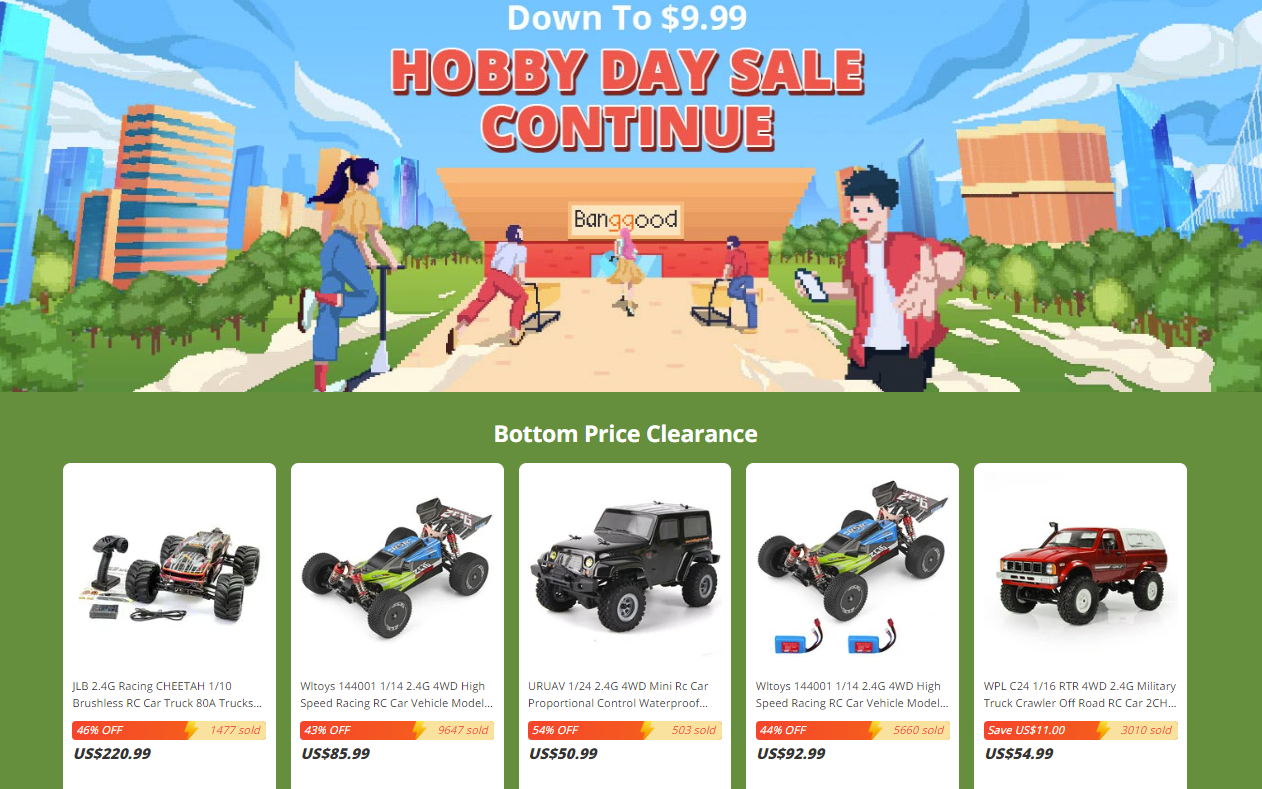 July
July 18th to 31st – BANGGOOD MID-YEAR CLEARANCE SALE (All Categories)
August
September
October
November
November 10th to 12th – BANGGOOD 11.11 SALE (GLOBAL HOT SALE)
November 24th to 26th – BANGGOOD BLACK FRIDAY SALE 2022
November 27th to 29th – BANGGOOD CYBER MONDAY SALE 2022
December
December 24th to 26th – BANGGOOD CHRISTMAS DAY SALE 2022
December 20th to 31st – 2022 BANGGOOD YEAR-END CLEARANCE SALE
MORE BANGGOOD SALE DATES
WHICH BANGGOOD SALE DATE IS THE BIGGEST ONE
Higher-level sale dates will not only have higher discounts but also cover more product categories. There are even 80% discounts on some categories during these festivals, you don't want to miss out on these crazy days.
Below are some of the most important sale days of the year at Banggood, in order of importance:
BANGGOOD BLACK FRIDAY SALE (2022/11/25)
BANGGOOD ANNIVERSARY SALE (2022/9/13)
BANGGOOD 11.11 SALE (2022/11/11)
BANGGOOD HOBBY DAY (2022/6/20)
BANGGOOD SPRING TRENDY FESTIVAL (2022/3/23)
LEARN TO PLAN FOR YOUR PURCHASE
In everyday life, most of our shopping is random and unplanned, there's no problem with that and just shopping for fun, you can never buy happiness with money. However, while enjoying the happiness brought by casual shopping, you may also wish to make some plans for some daily and regular shopping, such as buying more consumables such as tissues, batteries, stationery, etc. on a SALE DAY. I believe this can save you thousands of money every year.
Finally, We hope this article was helpful, or at least entertaining.
We love to hear what others think about the shopping experience & saving tips about Banggood. Leave us a comment and let us know your thoughts!